EOS Receives a $50k Loan to Scale Safe Drinking Water Solutions
We are thrilled to announce that EOS has received a $50,000 loan from Agora 2030 which will help us scale safe drinking water solutions in Nicaragua and Honduras where we work.
In 2016, EOS participated in the Latin American-based business accelerator program run by Agora 2030. Agora works with social entrepreneurs and provides business acceleration services to help them build a more inclusive and sustainable society. This experience was very beneficial for EOS, both helping us identify areas to scale our impact and make connections to strategic partners in the region. While the program took place over four years ago, Agora has continued to provide access to resources and opportunities for us to grow.
Last year, Agora announced a new funding opportunity, the Delta Fund, in collaboration with the World Impact Foundation, to provide early-stage organizations with the opportunity to receive capital with the additional benefit of impact evaluation support. EOS applied, and completed a six-month due diligence process. In January, EOS was selected as the first organization to receive the $50,000 Delta Fund.
At EOS, we believe in leveraging market-based solutions at the local community level to scale our impact. We intimately understand our clients and beneficiaries as most of our staff grew up in the rural communities that we are now working in. We understand the limited economic resources that these rural families have and how a single meager harvest season can force a whole community back into a cycle of poverty. We also understand the basics of development and how handouts can negatively impact community development. Items that are given out for free often have less value than something someone has personally invested in, even if a small amount.  Incorporating this principle and the fact that there are hundreds of thousands of Central American families without access to safe drinking water, we set out to create a new model to reach as many people as possible.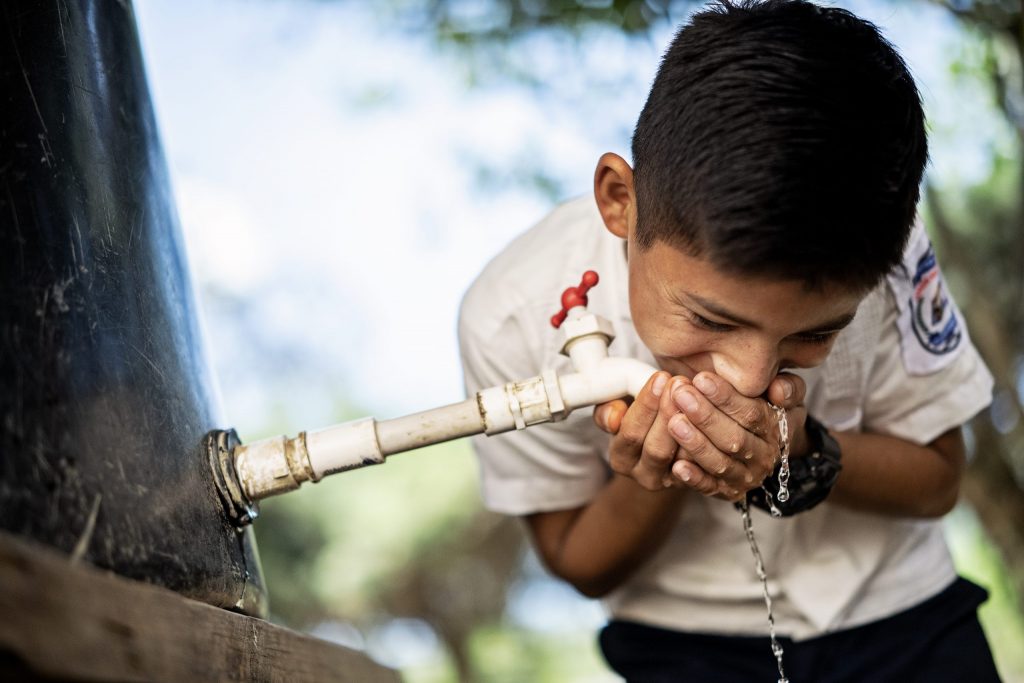 And our model works.
Employing our model, we charge for the products and services that we provide. Our team is constantly re-evaluating our prices, ensuring all of the rural communities have access to safe water while also balancing our expenses required to properly implement our model with education and training. We subsidize the price of our community water chlorinator, and then over the course of three years, we are able to recuperate the subsidy with chlorine tablet sales. As our model has evolved, we have realized that by targeting larger "cluster communities" we can reduce our material and implementation costs, allowing us to pass on savings to our customers, support their own sustainability through operational efficiencies, and create more impact. But to do this we needed to be able to buy in bulk and invest in marketing, opening the door for impact investing.
With this Delta Fund, Agora will invest $50,000 in EOS through slightly more flexible terms of a recoverable grant. This is structured like a traditional loan, but without required collateral and interest-free loan. This investment will allow us to scale our operations to reach an additional 39,000 Central Americans, providing over 70 communities with safe drinking water for the first time while also cutting our costs and establishing a credit history.
Working in the drinking water industry in emerging markets is far from lucrative. However, our team has found creative models to leverage donor support and almost double or triple donor investments to make a long-term sustainable impact. Thank you for your continual support!