Meet Meyling
Meyling Cenia Herrera Lanzas is from the community of the Lipes in the department of Matagalpa in Nicaragua. She is the daughter of farmers who are humble and dedicated to various activities in the agriculture field.
Before political instability and unrest hit Nicaragua in 2018, Meyling was a Public Accountant and teacher at a university. Given the difficult political and socioeconomic conditions, Meyling lost her job. Despite her hardship, she was not one to give up without a fight. While unemployed, Meyling decided to learn another trade and challenged herself to start her own business.  Through social media, Meyling found courses on pastry making and baking and found a place in the city of Estelí called Delicias Academia. She instantly signed up for a four month course where they taught her how to use a mix of ingredients, different kinds of ovens, and everything she needed to know to make homemade bread and pastries. She was elated.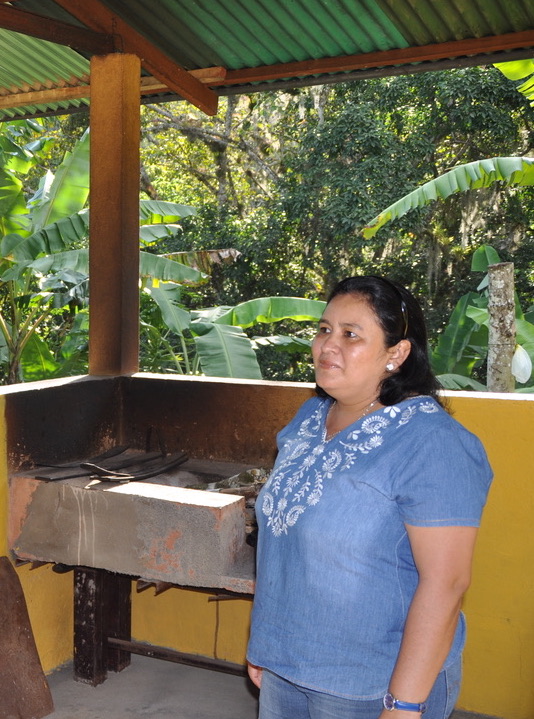 She has always loved to bake and baking has been in her family for generations. She has fond memories of her maternal and paternal grandmothers kneading bread and baking up delicious treats for her and her sister. As a child,  her mother and older sister loved to bake homemade bread and the sweet delightful smell of bread rising in the oven often reminds her of her youth.
Shortly after Meyling completed her classes at Delicias Academia, she began making butter cakes for her family and friends. Everyone adored her cakes and she realized that baking was definitely in her blood. The hard part was how an unemployed yet hardworking and ambitious woman from rural Nicaragua was going to be able to afford an oven so she could launch her own baking business.
In the same way she found the pastry class, Meyling used her resourcefulness and her social media networks to find a way to get her very own oven.  She knew that she would not be able to afford an oven on her own however that did not stop her from searching online. Once again, Meyling did not give up and her research proved fruitful as learned that EOS International was offering ovens, with an affordable price and payment options. She had found a way to get an oven and start baking.
As time went on, Meyling was able to return to her profession as an educator and she no longer needed to run her own bakery. The bread that she bakes currently is for her family's use. She still has the dream to have my own pastry company one day. However, in the meantime Meyling continues to work with EOS training women on how to bake. It is her way to give back and help others as EOS' has helped her.  She has also become an advocate for clean water and works closely with EOS as the leader of her village's water board ensuring the village's water chlorinator is continually stocked with chlorine and in good working order. Melying is empowering women daily around Matagalpa through teaching, advocating, and training them not only in baking but also the importance of clean water.