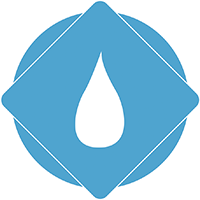 Safe Drinking Water
780 million people lack access to clean water worldwide
In Central America, more than 85% of people do not have access to safe drinking water
Globally, waterborne illnesses are the second leading cause of death for children under five, and diseases from dirty water kill more people every year than all forms of violence, including war. Most of these deaths are easily preventable. Many water sources in Central America are contaminated with bacteria, causing harmful health issues, including death and disease. Additionally, local infrastructure doesn't allow easy access to safe drinking water, especially in rural areas where a majority of Central Americans live. This leaves many families to rely on contaminated water for cooking, drinking, and bathing.

The problem extends beyond health risks. When adults become ill, they are absent from work, missing out on crucial income. This is serious concern for families living in some of the poorest countries in the Western Hemisphere where EOS International works. When children fall sick, they miss school, raising the risk of dropping out early. Easy access to clean water also means less time collecting water and more time in class. Clean water lays the foundation for building a stronger, more prosperous life.
1,830 Communities

Provided with clean water services including training, education, and support.

792,897 People

Provided with access to safe drinking water, many of them for the first time.

50 Chlorine Centers

Established to create income generating opportunities for local entrepreneurs.

2.6 Billion Gallons

of contaminated water treated since 2008 when EOS International formed.
Our Process
Bringing Safe Drinking Water from Mountain to Fountain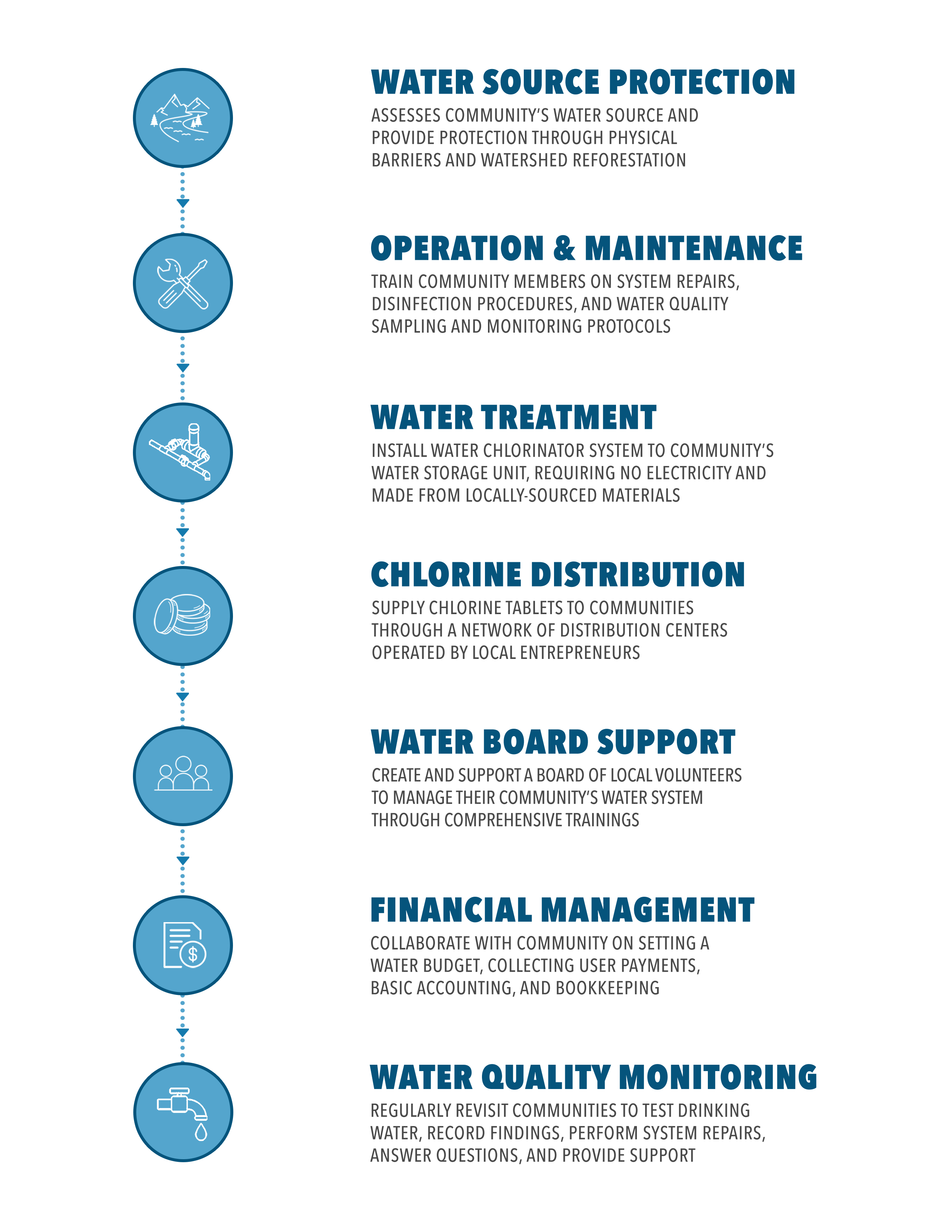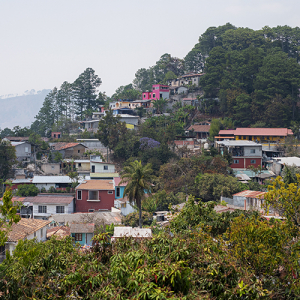 Our Reach
EOS International works in rural communities in Nicaragua and Honduras to bring safe drinking water and economic opportunity to some of the most impoverished and forgotten areas in Central America. Many of these hard-to-reach communities posses a water source without means of purification.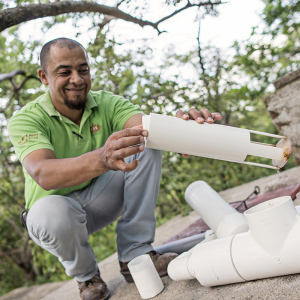 Our Technology
EOS' water purification technology is a low-cost, low-maintenance solution that attaches to any rural community's water tank and inactivates pathogens in water systems by releasing a controlled dosage of chlorine . One system can provide clean water for up to 1,000 community members and requires no energy to use.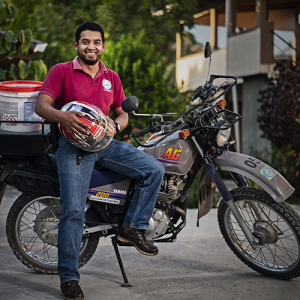 Our Team
With an on-the-ground staff in Nicaragua and Honduras, EOS International is a locally managed organization dedicated to the successful implementation of technology solutions through tracking, evaluating, and regular revisiting of communities to ensure installations create long-term, positive impact.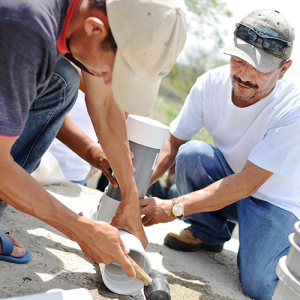 Our Training
For successful, sustainable impact, we know it is imperative to educate beneficiaries on how to use, maintain, and repair their technologies. EOS works closely with communities to deliver formal trainings on water purification systems. In addition, our on-the-ground team can assist communities at a moments notice.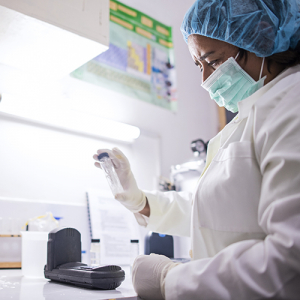 Our Analysis
With our dedicated staff, EOS is able to test the quality of water both in the field and at our advanced water labs in our centrally located Nicaragua and Honduras offices. Circuit Riders continually visit communities on a monthly basis to test water quality and teach communities how to test their own water sources.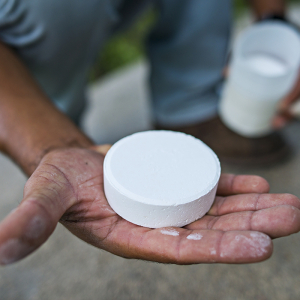 Our Tablets
Our systems use locally sourced chlorine tablets to disinfect drinking water. Water chlorination has been recognized by the WHO as one of the safest, low-cost, and effective methods of treating drinking water. Additionally, our chlorine tablet distribution program creates income opportunities for entrepreneurs.