Create a better, brighter future
For ten years now, EOS International has created life changing opportunities for hundreds of thousands of Central Americans and we have the support of our community to thank.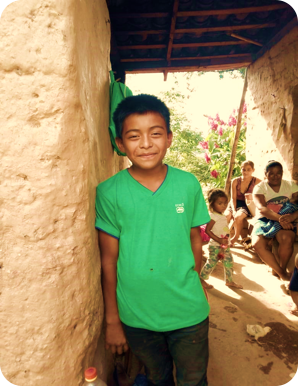 Today Felipe, a little boy from the small community of El Zapote located in northern Nicaragua is VERY happy because his mom is going to start a new bakery business, in part from your generous support. With this new opportunity, the family will be able to generate a steady income allowing Felipe to focus on school and just being a kid. Unfortunately, there are thousands of children without the same opportunities, but EOS is trying to solve this.
The need is greater than ever. There's no getting around the math—it takes financial support from individuals like you to serve more Central Americans living in poverty.
Will you join us today and create a better, brighter future for these families?
Your Support to EOS is Vitally Important
EOS' investments into this program last year yielded a 5x return, really putting your money to work effectively!
Women in this program have increased their annual household income by 69%.
Providing communities access to clean water can change lives through fostering educational opportunities, encouraging economic prosperity, and improving health.
By making a leadership gift now, you will be part of the EOS exclusive Ambassadors Circle. Your leadership gift today will help support more families just like Felipe's. You will be amongst those leaders who impact change on an international level, truly making an impact in combating global poverty.
We simply can't do this without you!