Updates from the field
COVID-19 UPDATE: Access to safe drinking water is even more critical during these challenging times. Find out how our staff is navigating the situation to find other ways to continue supporting the communities we serve in this update from the field. 
This past week, the Secretary of Health in Honduras issued our staff a critical health pass allowing our team to resume the distribution of chlorine tablets to rural communities. The Honduran government has set up roadblocks outside of all major cities, halting transportation with the hopes of slowing the spread of COVID-19. EOS staff has been very careful to monitor their health and wear proper personal protective equipment to not spread the virus during their work.
Government restrictions on work and travel have been much less in Nicaragua as compared to Honduras. However, we have set our own safety restrictions to limit transportation and group meetings to both protect our staff's personal health as well as public health. Our staff is publicizing details about how to limit the transmission of COVID-19 as well as proper hygiene practices to our rural communities.
Here are a few updates from the field.
Before the stay at home order in Honduras Oneida Lara, EOS' WASH School Education Coordinator visited schools like Jan Lindo in the Mogola Marcala La Paz Community to educate and reiterate the importance of proper handwashing in keeping the kids and their families safe from waterborne illnesses and coronavirus. Proper handwashing is more important than ever during the outbreak.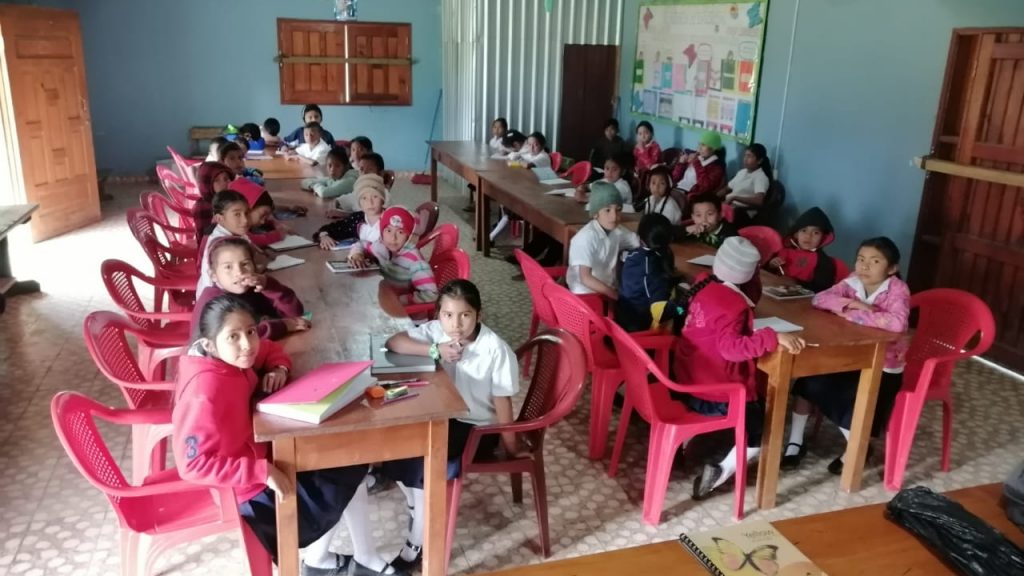 During the COVID 19 pandemic, EOS is continuing to distribute chlorine tablets on an ongoing basis and making calls with the water boards to monitor the safety of community water systems. It is more important than ever to ensure communities have safe drinking water to stay healthy in the midst of the pandemic.
Circuit Rider and Water Technician Elias Mejia continues to do his rounds in rural Honduras providing much-needed chlorine tablets and water monitoring to ensure that the communities we serve have safe drinking water. Most of the communities have been closed off to visitors except for essential services and workers like EOS.
We will continue to share regular updates of our work on social media and on our blog. We are grateful for your support!