EOS collaborates with University of Iowa engineers to design water sensor to maximize drinking water system uptime
This semester, students at the University of Iowa will be channeling their research and spending time working on an innovative drinking water project in Central America. Under the direction of Dr. Craig Just, Associate Professor of Civil and Environmental Engineering, students are hard at work designing the hardware and software for a "smart" water chlorination system.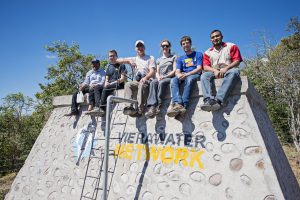 Currently, EOS is working in more than 800 rural communities throughout Nicaragua and technician visits are expensive since drive times can be as long as eight hours. EOS expects the smart chlorinators to save significant time and resources and to increase system "uptime." Additionally, the Ministry of Health will use the water quality data measured by the sensors to optimize the allocation of limited resources.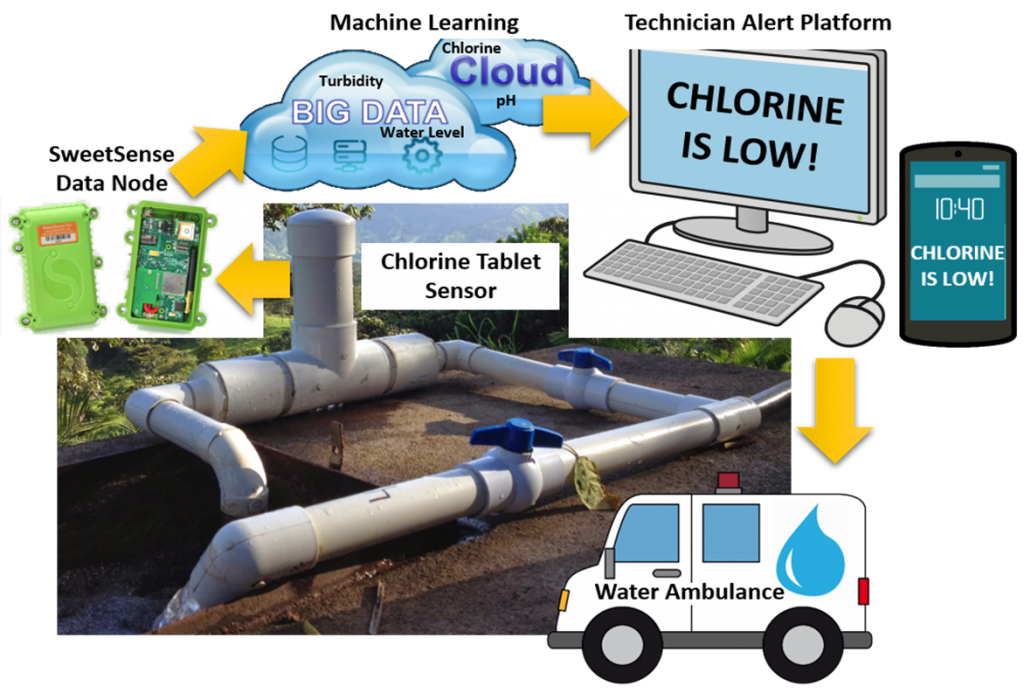 "We are excited to work with Dr. Just, who has both a passion for and years of experience using engineering solutions to make a positive impact in emerging markets throughout the world," EOS CEO Wes Meier, says. The Department of Civil and Environmental Engineering also has a strong record of accomplishment in both drinking water system and sensor design.
This past October, Dr. Just and PhD candidate Megan Lindmark received a pilot grant from the University of Iowa's Environmental Health Sciences Research Center titled Autonomous Sensing and Machine Learning to Maximize Water System Uptime and Drinking Water Safety in Resource-constrained Communities. Since then, Megan and her team have built a prototype chlorinator with an ultrasonic sensor that measures the presence and usage rate of the chlorine tablets. Moving forward, the team will install a sensor-controlled valve that will adjust the chlorine dose automatically. The final prototype will be able to communicate with a technician when tablets are low or when maintenance is required. Megan plans to test the final prototype this summer in several rural Nicaraguan communities.
"We have been working with EOS for the past five years and we are excited to dive into this latest initiative to make a lasting impact in Central America," Dr. Just comments. "We rely on great partners like EOS to enable us test our research ideas and jointly develop sustainable water solutions with community members in resource-constrained communities."