Today is Give to the Max Day!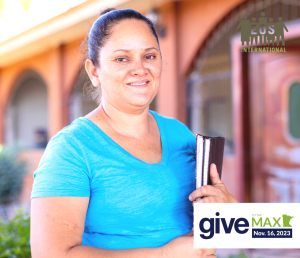 "Thanks to the training and support we have received, our water board and our community are stronger. We are flourishing."
— Kenya, Lagunita, Nicaragua
For fifteen years, Minnesotans from across the state and beyond have shown an outpouring of support on Give to the Max Day! Fifteen years is also the number of years that EOS has been making life easier for families in Central America. Coincidence? More like, cause and effect!
A big shout-out to our friends in Minnesota for your support of EOS and of Minnesota's biggest giving holiday! When you Give to the Max today, you make it all happen — you make clean water flow; you make families healthier; you make communities stronger. Your support makes it happen for more families like Kenya's and more communities like Lagunita!
Thanks to the continued support of Give to the Max, we are able to give it our all (to the max!) to expand our clean water model to reach even more families in rural Nicaragua, Honduras, and El Salvador. Thank you for being part of our community committed to sustainable clean water solutions!