EOS Ovens Changing Lives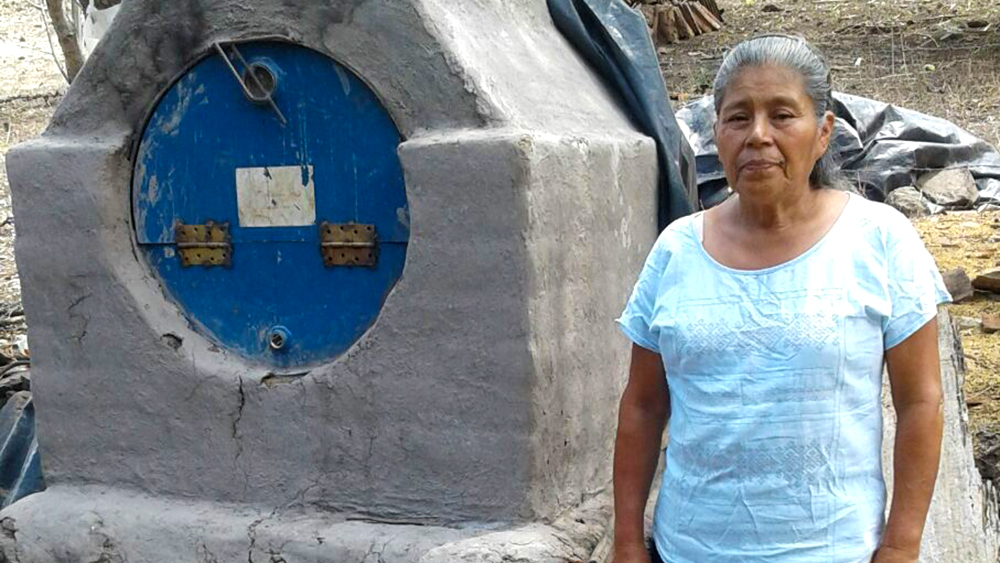 Reyna Margarita Osorio García is from Waswali, Matagalpa. She has an improved oven that was installed in April of 2015. Today she makes bread from her oven and sells it in the bigger city of Matagalpa. Doña Reyna feels excited and blessed to have a job where she can work and give work to other people who need it. Soon after the start of her business, she started establishing several fixed clienteles which has allowed for her steady growth, and hopes to continue growing her business in the future.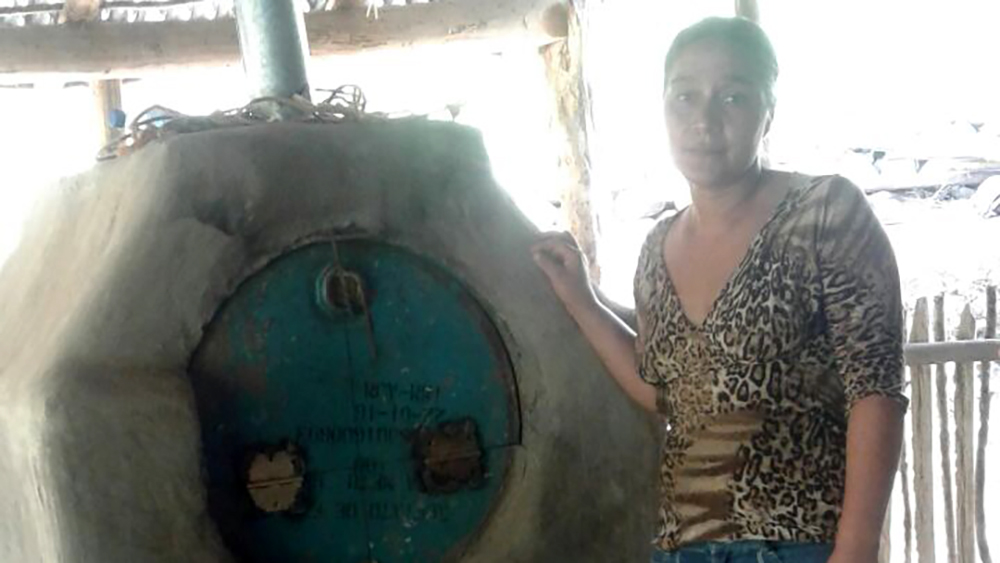 Yamileth Urbina Larios of Dos Quebradas, Darío has an improved oven that benefits four families from her community. Yamileth started with a mini-bakery cooperative just a few months ago, which has now come to change their lives and those of their families. She feels fortunate about having a very efficient, economical, and easy to use oven.  This group of women currently bake bread that is distributed across their communities and throughout their municipalities. Yamileth already has plans to expand her business in the future, continuing to create a better life for herself, her partners, and her family.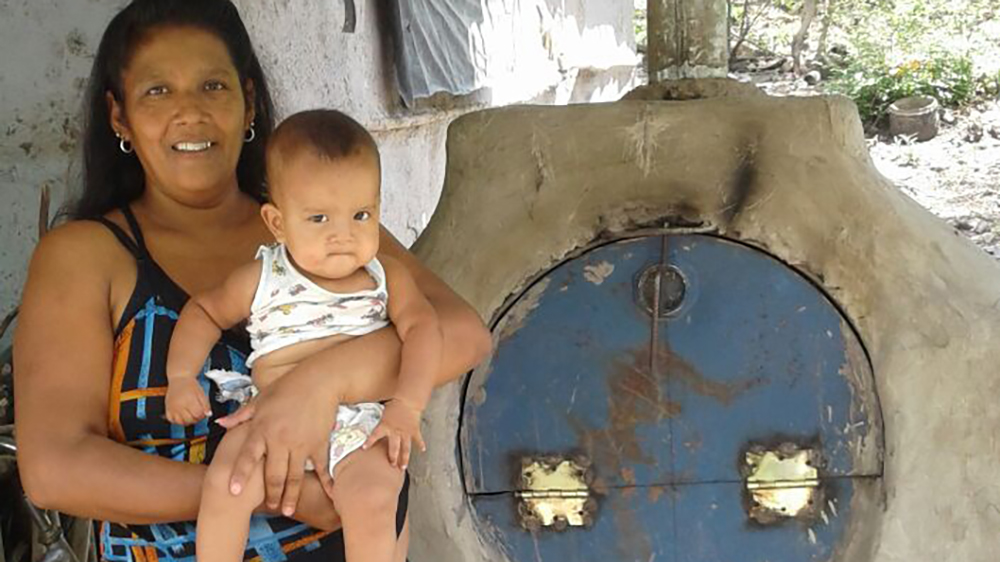 Cenayda Juárez Gómez received her improved oven in February of 2017 in her community of Tutumblita, Darío. In collaboration with Caritas, a local nonprofit, EOS installed and provided business training for 20 women in the department of Dario. This particular oven benefits two different families who work together to run a bakery business. Cenayda mentioned that she is excited to have a source of employment for her household. She is also impressed with this very useful, fuel-saving oven, and she has plans to increase her bread production in the near future.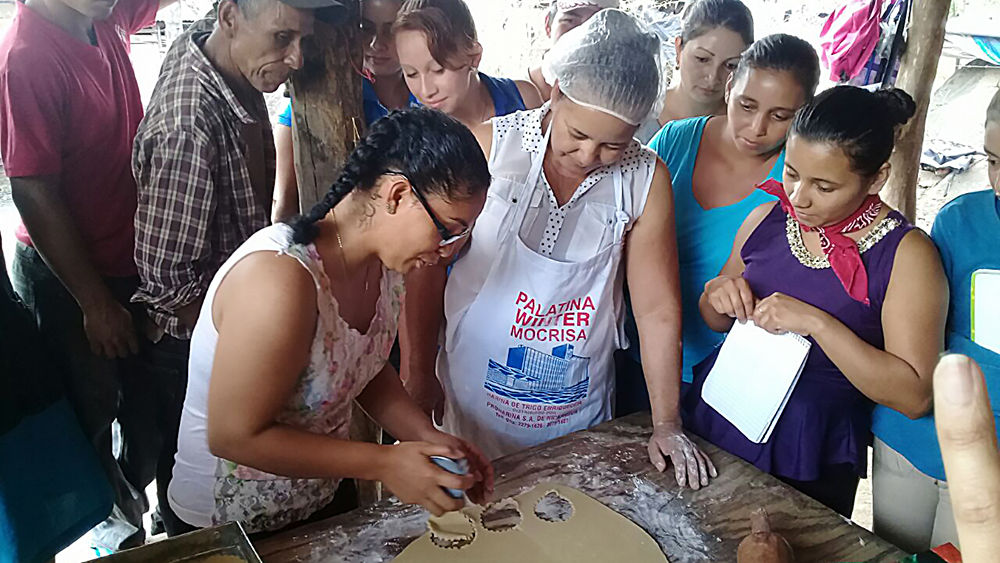 Josefa Caballero lives in La Trinidad, Estelí and explains to EOS how she started with an improved oven six years ago and had little experience on the production and sale of bread. Josefa enjoys the challenge of learning and growing her own business. Soon after installing her first oven, she needed a second oven and had to hire several employees to keep up with the baking. Today, she and her family feel very blessed, as this technology has come to change her life and that of other people who work with her. After six years, Josefa is a successful businesswoman who produces and distributes large quantities of bread in different areas of the country. She is also a faithful collaborator of EOS, helping to train and motivate groups of people who are beneficiaries of the entrepreneurship program.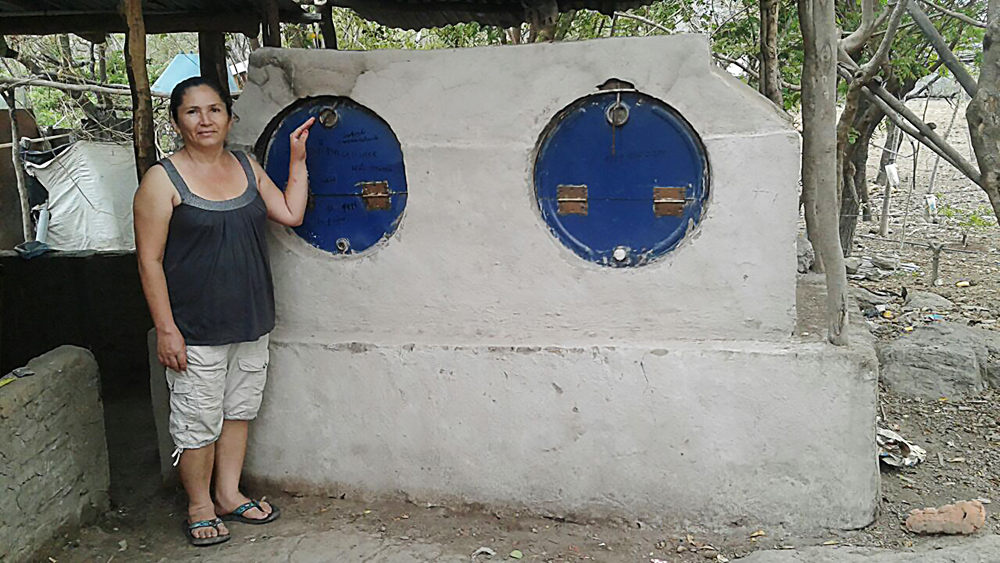 Lucrecia Rivera Meza is from El Almendro, Matagalpa, and she has a double oven which is designed to increase output while conserving firewood. A group of three families started this bakery called the Diving Mercy, and they have been baking since November of last year. The baking group prepares and sells fresh bread to the community. They plan to continue growing their business as they have been for the past six months to continue to support their family.
Maria Dora Ruiz Avilés is from the community La Trinidad, Estelí and has an improved oven, which was installed in January of 2017. Senora Ruiz bakes bread and cookies to sell to the neighboring community members. She is very excited to have this oven and says that many doors have been opened because she can make her own products and has a tool to start her own business. She is planning to expand her business and provide a better life for her family as well as provide a job for others needing employment.