Comfort and Joy. And Betty.
When a pipe breaks in the community of Colonia Modelo outside Marcala, Honduras, you call Betty. Although I suspect people here also call Betty when they want to laugh. Or be cheered up. Or when they just want to feel light. Only moments into meeting her, I am already filled with her joy. This is Betty's gift, I come to know. But it's not her only one. 
When her community's water system was installed 28 years ago, eager and filled with youthful energy, she answered the call for volunteers. And Betty has been answering calls as the community plumber ever since. If it's broken or bent or busted, call Betty. If there is water spraying in all directions, call Betty. If there is no water at the tap at all, call Betty. If Betty doesn't answer, it's likely she's making her thrice weekly visit to the community water tank to re-supply the chlorinator — 3 tablets at a time as recommended by Yoni, the EOS circuit rider who provides as-needed community support in addition to training and water quality testing.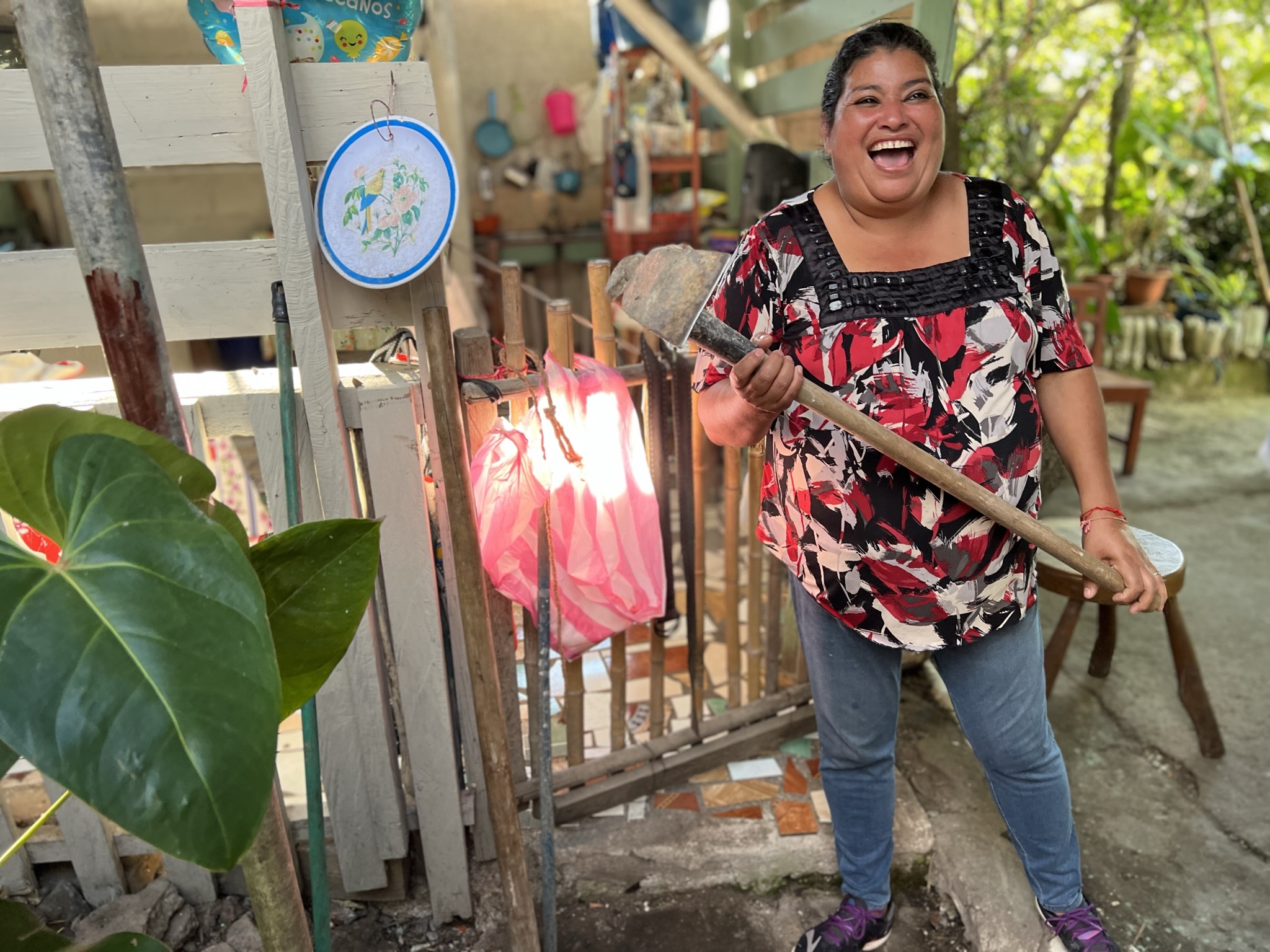 On this day, Betty has just returned from repairing a broken pipe. She casually moves aside a pick-axe, a shovel, and a tamping rod, making room for us to join her in her sitting room before we wander to the backyard to take stock of some of her other tools of the trade – ladders, pipes, elbows, and valves of various descriptions. She is in her element.
In addition to formal training, Betty has learned a lot by simply doing. She has learned that diagnosing issues is the hardest part of the job. She has learned that when there is no water and nobody calling her in a panic, it means there is a break in the main line and not somebody's home. She has learned that high pressure leaks will sometimes (more often than not!) send you home soaked to the bone. And she has learned that, in her own words, people can take away everything if you let them, but they can't take away your smile. And I am absolutely smitten with Betty's smile – this smile that she continues to wear despite a reality where access to clean water is but one of life's challenges. I ask what it is that brings her joy on this day, to which she gestures and replies, "Turn on the taps."  With a twist of the spigot, water flows fast and ready. "This brings me joy," she says as a simple matter of fact. And I believe her.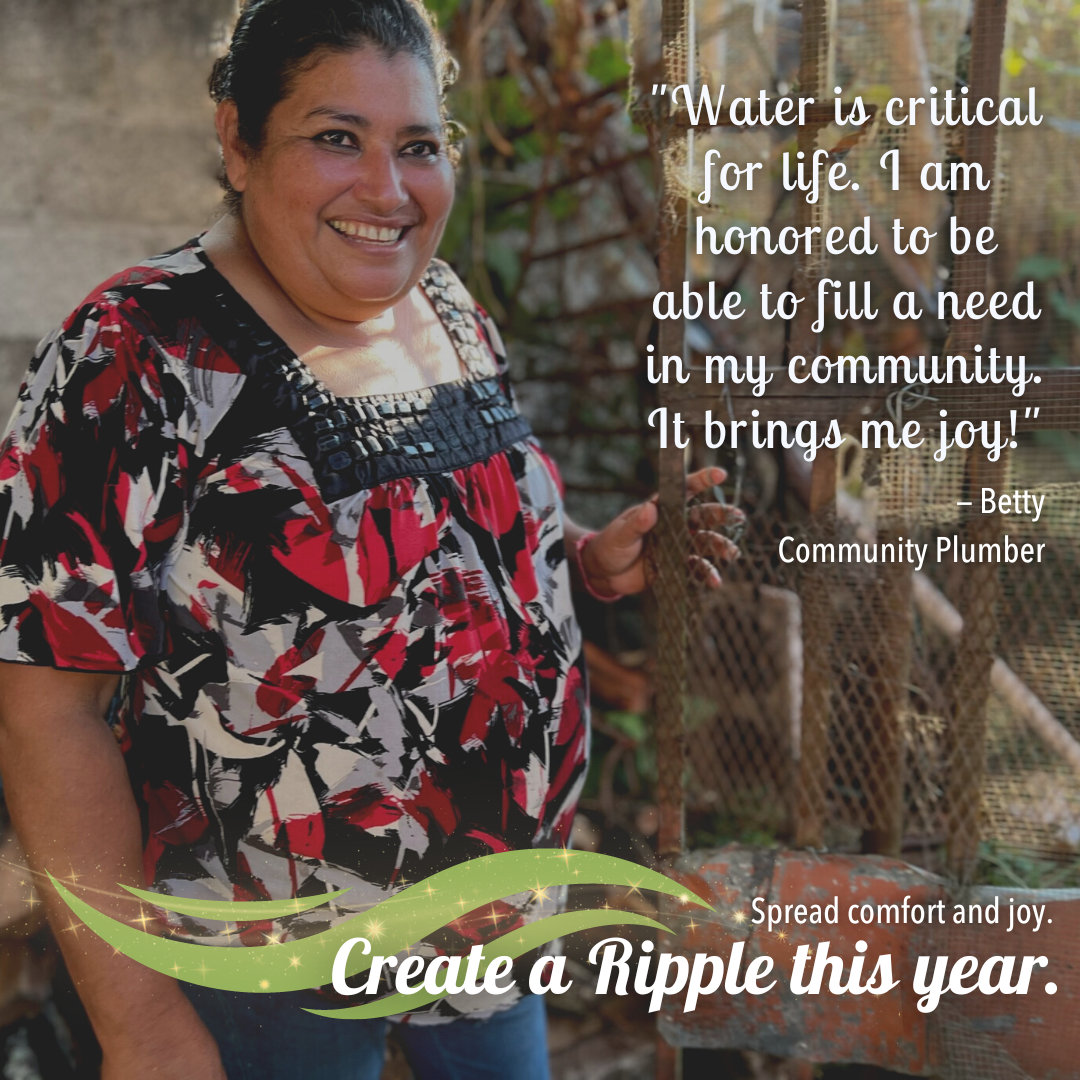 Clean water means healthy families. Health ushers in the freedom to thrive. With purpose comes relief from worry, making room for hope, making time for progress, making it possible to lift oneself out of poverty. Clean water creates a ripple!
Betty, her skills and her sunny disposition, no doubt bring a little comfort and a whole lot of joy to the community of Colonia Modela. You too can spread comfort and joy this season by supporting safe water solutions to create a ripple effect beyond measure for many! Wishing us all a little Betty – a little levity – in this the season of light.