A (Muddy) Road Less Traveled
This year has been an unparalleled year for everyone. Our team has also had to think outside of the box during this time, finding unique ways to reach some of our most remote communities. We have sent chlorine via chicken bus and horse. We have walked hours on foot and used our motorcycles to travel on washed-out, muddy roads that were severely damaged during the hurricanes. We have leveraged WhatsApp to conduct remote training or continue our chlorine monitoring in rural communities when the pandemic has meant we could not safely visit our rural communities. We have done more than we have ever imagined possible given the roadblocks and challenges we have faced due to the pandemic and recent hurricanes.
Our amazing team has been there on the frontlines since the beginning, doing whatever it takes to ensure our rural communities are healthy and safe. Since the onset of the pandemic, our team has accomplished so much. We have completed:
over 3,000 community visits, reaching over half a million people.
1651 community chlorine measurements
394 technical assistance visits
180 water chlorinator installations including a special partnership with SIMAS  in the community of El Sauce.
102 training meetings
34  special events
422 Community Water Tests in our Laboratory
Implemented school gardens to help our rural families provide healthy snacks for their children while they are distance learning.
The pandemic has brought hardship and unique challenges to the world, and we are especially seeing this in Central America which is already faced with limited infrastructure and a lack of safe drinking water. Combined with the devastating flooding caused by two back to back hurricanes, our communities need our support more than ever before. Now more than ever before, safe water saves lives by reducing life-threatening diseases and helping slow the spread of the coronavirus.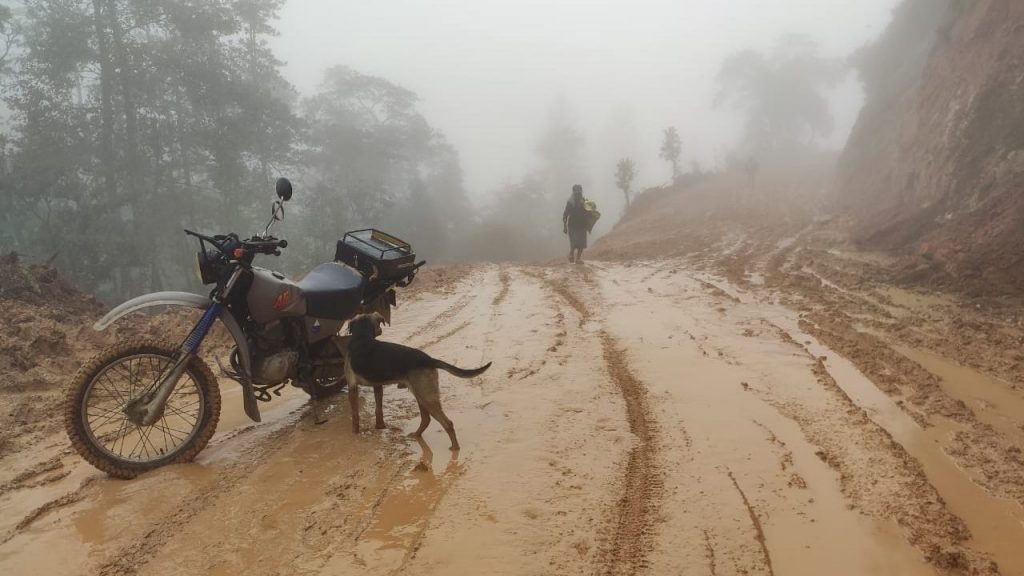 Our job has never been easy but never more important. This giving season, please consider supporting our work. Your gift today will directly support rural families in Honduras and Nicaragua by providing safe drinking water solutions and education to improve their health and slow the spread of the coronavirus throughout Central America.
Here are some examples of the impact your gift can make in Central America:
A gift of $5,000 will provide 20 communities or 13,000 people a dedicated Circuit Rider. This includes monthly water quality monitoring, technical assistance, getting chlorine to the communities, water board administrative support.
A gift of $1000 provides access to safe drinking water for a community serving 650 people for a year this includes a water chlorinator installation, community training semi- annual water quality testing and analysis, tech assistance, and a Circuit Rider. All of this for an entire year!
A gift of $500 provides a community with a water chlorinator installation. Community water systems are typically open-source and open to contamination. A water chlorinator is necessary to treat the bacteria that contaminate the water source. For $500 a community will receive a water chlorinator installation, training, and water testing before and after to demonstrate the effectiveness of the technology solution
A gift of $100 provides communities with In-depth Laboratory Water Quality Treatment at our state-of-the-art laboratory. Our staff will travel to the community and gather samples from the water source, water tank, and from a few homes throughout the community, bring them back to the lab ensuring the quality of the samples is preserved.
$50 Household Water Filter – Not all homes are located near a community with a piped water system. Therefore, to ensure they have safe drinking water our team can provide individual household filtration systems. These clay pots can be used to gather water from a nearby stream or well, and have special filters that filter out the harmful contaminants, ensuring the family has safe water to drink.
For Just $25 a month –provides one of our expert Circuit Riders to support a single community of up to 650 people. This includes their time, travel, and materials to keep the water system operating at a high capacity.
Please click on image below to enlarge
Whatever your gift, on behalf of the EOS community and people in Central America, we sincerely thank you. Together we are changing lives!