Our 2021-2025 Strategic Plan
The future is looking bright! We are excited to share our 2021-2025 Strategic Plan.
In the next five years, EOS will leverage our decade of experience providing water quality solutions to rural communities in Central America to expand our impact across Central America with increased focus on long-term, sustainable results. The EOS team will leverage its proven Circuit Rider model with a goal of reaching 2 million people by 2025, an aggressive yet achievable goal. We also plan to grow our organizations' annual gross revenue by approximately 15% year-over-year, reaching $1.5 million in annual revenue by 2025. While these goals are aggressive, we strongly believe that our proven Circuit Rider Model and our amazing team have the ability to achieve it. Learn more about our 2021-2025 Strategic Plan today!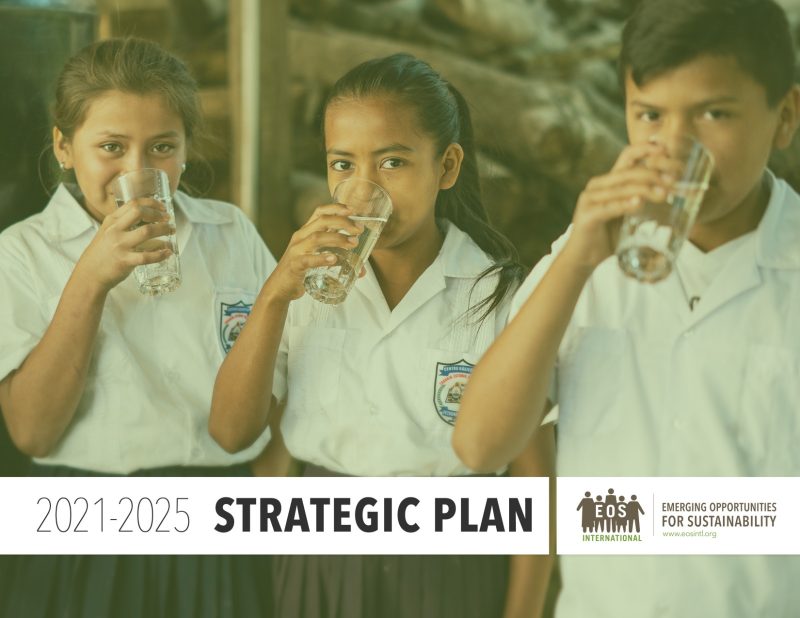 Thanks to your investment in our programs, we were able to provide new communities with safe drinking water, rehabilitated broken water systems from the hurricanes, all while continuing to provide over a half of a million Central Americans with safe drinking water. This is more than we ever imagined and none of this would have been possible without you, our dedicated supporters.